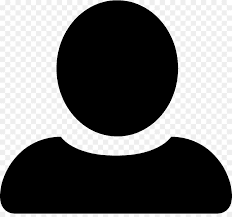 Andy and his team really went above and beyond for our wedding day photos and video... they were patient and personable with our crazy family, and were so invested in not only capturing our special day, but making absolutely sure we were happy with the results. They even went out of their way to ensure sunset photos after our ceremony. Our venue was so beautiful all on its own, but thanks to Andy's highly capable and experienced team, every special detail was truly captured in the most organic way and simply perfect lighting. They took fantastic 'posed photos,' but also managed to capture the most special candid moments that we would never have even thought to ask for. Not to mention, Andy was incredibly flexible and understanding with our wedding date changes as we had to postpone our wedding and reservations not once, but TWICE, thanks to Covid. We highly recommend them and will most definitely be reaching out to them again for any special events in the future!
Thank you to Andy and Andy's team for all you did to make absolutely sure that the most precious moments of our day will never be forgotten and for making us feel so cared about and comfortable in your presence!
Myrna S.San Mateo, CA113
5/22/2023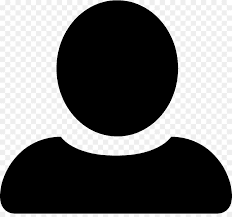 My husband and I hired Andy to do both photo and video for our Chinese bridal party, wedding ceremony at San Francisco City Hall plus 2 outdoor SF locations, and Chinese dinner banquet at Koi Palace in Daly City. This consisted of 3 different days of shooting. Before the event days, we communicated through email and he was always very quick to respond to my questions and provide me with the information I requested for. He provided a clear contract with all details listed out so it was a very stress-free process.
On the bridal party day, he was very punctual and arrived at my mother-in-law's home earlier than the planned meeting time. My husband and I met him for the first time that day and we immediately had a great first impression. He was very friendly and easy to work with. All of my family members complimented how hard working he was as he went around the house photographing every single detail. The house had lots of decorations and bridal food set up by my two mothers and he made sure to capture literally every inch. He was very respectful to all of my family when instructing everyone how to pose or organize in different areas of the home. I have a large family so there were many rotations of different groups for photos but he made it fun for everyone by offering suggestions for fun and candid poses. It made everyone feel more relaxed and less stiff. He really made us feel like we got all the shots we could possibly get. Everybody was happy and the event went smoothly.
A week later, we got married at San Francisco City Hall. Andy and his partner arrived earlier than planned and got all of their equipment set up and ready so we would have all the entrances of us and our family captured before the ceremony. He had done numerous wedding shoots at SF City Hall in the past so he was able to be like a tour guide for us during the entire event. Before the signing, he took portrait photos of us and our intimate family. Then he led us to the clerk office and told us everything to be expected. He captured our signing and the entire ceremony at the rotunda. He always made sure to get the best angles without people in the background and politely asked others to please move aside so we could get a great shot. We really appreciated this. Our ceremony was on a Friday, which is the busiest day at City Hall for marriages, so there were so tons of people everywhere. But Andy tried so hard for us and always found the open spots for our chance.
After taking every possible shot at City Hall, we headed out for an outdoor shoot at two locations of our choice in SF. First we went to Fort Point and took photos inside and around the Fort building. It was a very cold and windy day so Andy did his best to work fast and allow us time to warm up in between different shots. He was very considerate and always checked with us to make sure we were okay and could continue in the cold. We were able to walk to many different spots in the Fort for a nice variety of photos. The next outdoor location we visited was Palace of Fine Arts. He also had past experience here so he knew great places for us to sit or pose at. He knew we were getting tired from the long day and it was still really cold outside so he did his best to shoot fast so we could get through the entire area quickly. He and his partner must've been really cold too but they never complained and were always enthusiastic to take more photos.
The following day was our dinner banquet at Koi Palace. Once again, Andy and his partner arrived earlier than the expected meeting time and got to work photographing all the details possible inside the restaurant. The inside of the restaurant was a bit tight since we had the max amount of tables allowed in the space but they did a great job maneuvering around and setting up equipment in areas that were out of the way for walking. When people started to arrive and sign in, he made sure to capture candid moments as well as take the posed photos with every single group. He was so friendly to all of our guests and made everyone feel comfortable to take photos. The whole event went smoothly and we got everything we wanted captured.
All of our photos turned out amazing and we got so many compliments from friends and family. They will be treasured for years to come. Before meeting him we were camera shy people and didn't know how to pose for anything. After working with him, we now feel like naturals standing in front of a camera. He always knew how to make us feel relaxed and comfortable. It really boosted our confidence and helped us get amazing photos that we never knew were possible. He is truly a hard worker who is passionate about his job. We could not have asked for a better photographer and were so lucky to have found him. We highly recommend Andy and his team to anyone for their special day.
Myrna and David Sherry Y.Dublin, CA11020
12/7/2018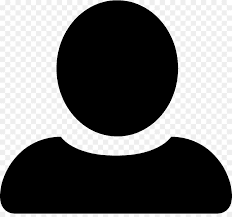 When it came time to hire a wedding photo/videography, there were a few things I was looking for. These points were important because there would be no chance for a "do over":
1. Professional with seasoned experience who could capture our story: posed, candid, and artistically;
2. Ability to provide both photo and video services;
3. Passion in the work being done;
4. Patience to deal different personalities;
5. Reasonable pricing for services.
WHY ANDY
The above seems 'standard,' but really isn't. Often times, something will falter. There were no referrals for me go to so I looked to Yelp. The two hour search led to 7-10 potential vendors. Of those, Andy stuck out to me because there's a review where the client shows ~40 people across generations happily photographed INSIDE a home for a pre-wedding lunch. Andy used the entire space - the elders sitting in chairs near the festive table of food, and the rest around them and slowly up the stairs. It's a beautiful shot, which led to look at his breathtaking portfolio. Coupled with nothing but positive reviews, I was hoping to book him.
After contacting Andy, before he provided a proposal for services, Andy asked about our story. It stood out to me because many other vendors would just ask for the date to check for their availability and then give a proposal. More importantly, he has such a wonderful personality and easy to get along with. With that, we started a rapport that felt right. Eventually, we signed. As expected, Andy then had a lengthy conversation with both of us so we could tell him what we were looking for. In turn, Andy gave valuable feedback that helped to shape a schedule so things could run as smoothy as possible.
COVID
Our day was to be spring 2020, which led to three wedding reschedules that finally took place this summer. Throughout these times, we appreciated how Andy stayed in contact throughout and made sure all was on track. Frankly, most vendors won't do that: I had to chase one vendor down for months before she finally replied and then eventually flaked the NIGHT BEFORE the big day.
THE DAY OF
Andy and his team showed up early to prepare so we would be ready to go when the expected start time comes. The teams of two photo and two video worked in concert to get everything captured (why I wanted the team to be in one). They knew the schedule and helped to move all along. It was a seamless experience that went throughout the day and many guest commented on it as well.
RESULTS
Andy provided a guideline of when to expect the work and as per usual, delivered as expected, and beyond. Our package included a highlights and full length wedding video. The 4-5 minute highlights video was sent to guests so they could see the work done. Feedback included how "beautiful and in love" the team captured us and who we are. My husband and I agree! The photos showed the posed, candid, and artistic shots that we wanted to forever remember.
Photographs: All that we wanted captured was captured and made some of them uniquely us. There was no need to have photos retouched because he already knew what to do.
FINAL WORD
Give Andy a call: He will meet and exceed the five points above. We have no regrets on this decision and thank him and his team for capturing one of the happiest days of our lives.
G Y.San Francisco, CA039
10/24/2021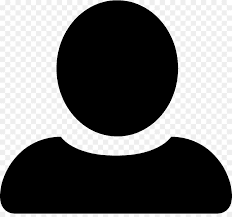 Andy is a wonderful man and truly a professional in his field. He was instantly able to put my family at ease, and capture some captivating photographs. I will treasure them forever. I simply cannot recommend him enough! I can't say enough about how professional is and the quality of work that he provides. I was so pleased with my session and final photographs, that I will continue to use him in the future.
I just can't get over how amazing the photos turned out. My entire family is just in awe of your talent! You captured every moment in such a beautiful, natural manner. Looking at the photos makes me feel like I'm reliving every aspect of my very favorite day. Thank you, thank you, thank you!!
Vardhan R.San Francisco, CA01
9/2/2022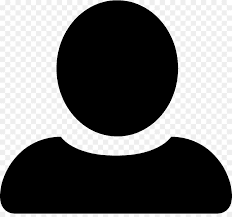 We got married Aug 24 2013 in beautiful Sonoma County. We had been looking for photographers in Sonoma County and most charged outrageous prices we couldn't afford. When I found Andy online he seemed too good to be true. His prices seemed to low for the quality of work on his website. But After meeting with Andy my husband and I knew he was right for us. He was fun and energetic. Hiring him was the best decision we made for our wedding. The pictures were just beautiful and the editing was perfect. Our wedding day went flawless and when we made changes to our couples pictures he went right along with it. His prices were the best around and we couldn't believe it when our pictures were in our mailbox within a few weeks of the wedding!!! Thank you Andy!!!
Aly C.Cloverdale, CA01
12/6/2013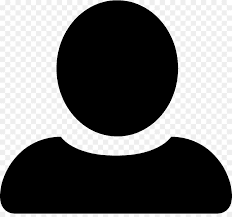 Andy did my graduation photographs at the Palace of Fine Arts and they couldn't have turned out anymore beautiful!! Made sure every shot and request was taken care of. Also made the shoot so easy by knowing the perfect poses, angles, and shots to get. My whole family was there and he got such a perfect variety of pictures from group shots to singles to duos. Will definitely be using him for future photoshoots, so happy to have found him. He made my graduation feel so special and certainely created gorgeous photos to commemorate it!
Ashley H.Parkmerced, San Francisco, CA3152
6/4/2016